ADVOKATJOBB:

Legal Counsel for AIG Nordics, Norway
Søknadsfrist: Snarest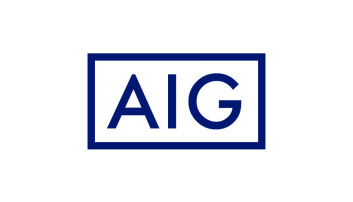 Who we areAmerican International Group, Inc. (AIG) is a leading global insurance organization. Building on 100 years of experience, today AIG member companies provide a wide range of property casualty insurance, life insurance, retirement solutions, and other financial services to customers in more than 80 countries and jurisdictions. These diverse offerings include products and services that help businesses and individuals protect their assets, manage risks and provide for retirement security.We are an Equal Opportunity EmployerIt has been and will continue to be the policy of American International Group, Inc., its subsidiaries and affiliates to be an Equal Opportunity Employer. We provide equal opportunity to all qualified individuals regardless of race, color, religion, age, gender, gender expression, national origin, veteran status, disability or any other legally protected categories. At AIG, we believe that diversity and inclusion are critical to our future and our mission – creating a foundation for a creative workplace that leads to innovation, growth, and profitability. Through a wide variety of programs and initiatives, we invest in each employee, seeking to ensure that our people are not only respected as individuals, but also truly valued for their unique perspectives.


Søknadsfrist: Snarest


Arbeidssted: Oslo
Jobbtype: Legal Counsel Nordics
Type stilling: Fast


Geographical Scope: Nordic Cluster support, located in Oslo, Norway (or any of the other Nordic capitals). Reporting line: This role reports to the Nordic Head of Legal.
Are you interested in becoming part of a dynamic and international company with a long-lasting legacy and unique industry knowledge? We are looking for a full-time Legal Counsel to join our Nordic legal team.
In this role you will
advise local and head quarter business and management on strategic legal issues including general insurance, regulatory requirements, corporate law and other areas becoming an indispensable partner to our organization.
You will further assist the business and support functions in delivering their objectives and preserving the legal compliance of the company with local laws and corporate guidelines.
Welcome to the team
The Nordics inhouse legal team of AIG provides legal advice within a wide range of areas and acts as trusted advisor to the management. The team currently consists of three people plus a part-time secondee.
You will be an indispensable partner
You will act as legal advisor to profit centers, support functions and to the European head quarter legal department on Nordic legal matters. You will further coordinate on behalf of the Nordics with other country counsels from the EMEA Legal team.
Provide transactional support to country teams in terms of legal, legislative or litigation risk analysis.
Advise management on business development, negotiation, structuring and drafting of agreements, review of insurance policy wordings and amendments.
Monitor and manage as required regulatory relationships in the Nordics. Prepare and submit legally required filings.
Identify training needs and facilitate legal training.
Advise human resources department on legal aspects of employment issues.
Coordinate with Compliance function, including liaising on Code of conduct, economic sanctions, privacy, fraud and other areas covered by AIG's and procedures. Support the roll-out of appropriate GDPR measures.
Provide legal support to other areas of the company as needed, including claims, facility management and other areas such as real estate, suppliers, service providers etc.
Monitor and implement appropriate corporate governance procedures. Ensure that local legal requirements are complied with. Assist country operations with implementation of corporate changes.
We are looking for
For this position we are looking for a Norwegian Lawyer with relevant legal experience, preferably from a law firm, insurance industry or international organization who has a great drive and ability to work well with stakeholders across the full organization, not just in the Nordics but across our global company. In addition we imagine that you have;
Strong legal analytical skills
Knowledge of Norwegian insurance and regulatory law and insurance market will be an advantage.
Fluent in English and Norwegian (written and spoken). Capability within more than one Nordic language is an advantage.
Ability to develop relationships, interface and negotiate with a variety of outside contacts.
Critical abilities include good judgment, creativity, flexibility in a dynamic business environment and initiative to analyze and guide corporate projects from a legal viewpoint.
Pragmatic, business oriented, find solutions in complex situations, attention to details and follow-up.
Interested?
If you have any questions about the position or the recruitment process, please contact;
Camilla Westh, HR Business Partner, +45 91 32 51 47
Ane Holland, Head of Legal Nordics, +45 91 32 51 27
Submit your application and cover letter via our online recruiting portal as soon as possible and no later than January 17th, 2022.
Applications are processed continuously. We cannot guarantee processing of applications received outside of the recruitment portal.