ADVOKATJOBB:

Norges Bank Investment Management, Oslo, is seeking Paralegal
Application deadline: September 5th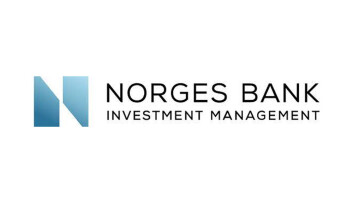 We manage the Government Pension Fund Global, one of the world's largest funds, with assets worth about 12,000 billion kroner, or 1.3 trillion dollars. The fund is invested in international equity and fixed-income markets as well unlisted real estate and renewable energy infrastructure. We are more than 500 people from 33 countries based in Oslo, London, New York, Singapore and Shanghai. Our mission is to safeguard and build financial wealth for future generations of Norway. Please see our website for more information www.nbim.no.


Application deadline: September 5th


Work place: Oslo
Type of job: Paralegal
Position: Full-time


The Legal & Tax department in Norges Bank Investment Management is seeking a dedicated and positive person to join our team.
Norges Bank Investment Management (NBIM) manages the Norwegian Government Pension Fund Global, often referred to as the Oil fund. NBIM has invested in over seventy countries covering most markets. Legal & Tax provides legal advice and services to the whole of Norges Bank Investment Management and towards top management. We negotiate contracts, ensure that tax is managed consistently, and safeguard the fund and Norges Bank through legal actions when needed. The team reflects Norges Bank Investment Management as an international organisation with twelve lawyers of which the majority are non-Norwegians. We are spread across our offices in Oslo, London and New York.
You will have responsibility for administrative work which forms an integral part of our jobs and work processes. In addition, you will have focus on technology and contribute to the development and maintenance of our tools and systems.
The position is located in Oslo and will report to Global Head of Legal & Tax. Some travel may be required.

What you will do
Be part of our contract negotiation work streams. This includes prepare standard legal documents, execution and notarization of agreements, liaise with our external counter parties, and arrange for proper archiving
Assist with various filings and correspondence in Norway and abroad
Contribute to further develop and maintenance of technological solutions to efficiently manage our processes and documentation
Assist with arranging team meetings and social events
What you need
Bachelor's level degree in business administration or similar. Candidates with paralegal education are encouraged to apply. Significant and relevant experience may compensate for lack of formal education.
Experience in a similar role, for instance from a law firm or inhouse legal department is an advantage
Experienced user of Microsoft office and preferably SharePoint. Knowledge of other systems and tools, such as Tableau and Confluence, is an advantage
As we are a global organisation, strong proficiency in written and spoken English is required
Who you are
The ideal person is bright, friendly, service-minded and proactive. An interest in technology is an advantage. You should be able to operate independently, but also enjoy participating in group projects.
What we offer
You will be part of group of dedicated lawyers who are pleasant to work with. You will work closely with the group members and be involved in interesting work streams and processes. Since we have so many "touch points" in Norges Bank, you will also interact with many other people across the organisation. We have previously had a paralegal in our group, and we can promise that you will be a welcomed new group member!
Norges Bank Investment Management offers a rewarding and international working environment, including: Work with purpose – Through responsible investment and active ownership, we work to safeguard and build financial wealth for future generations. Learning budget – Being the best requires continuous improvement. In the fund, you will get support to take courses and certifications to stay inspired and learn new skills.Keep it healthy – In addition to in-house gym, basketball court, and squash court, we have multiple sports clubs and offer discounts on gym memberships and stores.Out of office – When you are taking time off, we provide access to holiday facilities in Norway and abroad, for you and your family. Staying safe – We take the safety of our employees serious. That is why everyone is offered a comprehensive life and disability insurance plan.
Are you interested?
If the above resonates with you we would love to hear from you! You can apply through the link in this ad, that will take you to the application form in our recruitment system. Applications will be reviewed consecutively throughout the application period. Do you have questions about the role or the team? Please contact Marius Nygaard Haug or Christy Stagemeyer.
Contacts
Marius Nygaard Haug, Global Head of Legal and Tax,
+47 480 00 424 / mnh@nbim.no
Christy Stagemeyer, Senior Legal Counsel
+47 472 32 476 / cs@nbim.no
Application deadline: September 5th 2022
Positions: 1 Full-time/part-time: Full-time
Webcruiter ID: 4530924230
Application close at 23:59 CET
Norges Bank Investment Management is subject to the Freedom of Information Act, and the list of applicants for the position is subject to public disclosure. An applicant requesting to have his or her name or other information exempt from public disclosure must provide grounds for this request. Please note that information about an applicant may be disclosed to the public even if the applicant has requested that such information be exempt.