ADVOKATJOBB:

We're strengthening our inhouse legal team
Closing Date: 24 October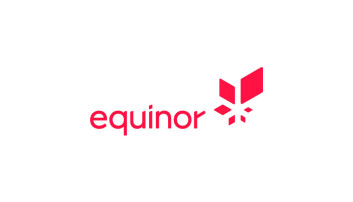 We're Equinor, a broad energy company with more than 21,000 colleagues committed to providing affordable energy for societies worldwide and taking a leading role in the energy transition. We're on a journey to net zero emissions through optimising our oil and gas portfolio, accelerating growth in renewables and pioneering developments in carbon capture and hydrogen.


Closing Date: 24 October


Work locations: Oslo, Stavanger, Bergen
Work type: Lawyer
Type of employment: Permanent


We're 20,000 colleagues in more than 30 countries delivering oil, gas, wind and solar power to 170 million people worldwide. Taking on tough energy challenges is our job. Right now, we're facing an enormous task: supplying the world with the energy it needs, while lowering emissions.
We're up for the challenge. Are you?
About the positions
We have several open positions in Equinor Legal and compliance. By joining our team, you will be a part of one of the biggest inhouse legal department in Norway. You will also get the opportunity to develop across the areas we operate in. In addition to the roles we currently have open, we are looking to strengthen the overall capacity of our legal department. If you believe you have what it takes to help us be a driving force in the energy transition, please upload your CV and application through one of the positions posted. All applications will be reviewed across the positions, so there is no need to apply for more than one role.
Legal counsel (Advokat) – Upstream international
Legal counsel (Advokat) – Employment law
Legal counsel (Advokat) – Privacy and data protection
Legal counsel (Advokat) – Exploration and production Norway
Legal counsel (Advokat) – Marketing, midstream and processing
Legal counsel (Advokat) – Projects, drilling and procurement
Legal counsel (Advokat) – Business ethics and compliance
About you
Some qualities are essential for Equinor. You identify with our values, open, collaborative, courageous and caring. They are the foundation of everything we do, they guide our decisions and they help us succeed and grow. Safety is a priority to you and you contribute to our zero-harm culture. For our roles in Legal and compliance, we are also looking for:
Master of law or cand. jur. with strong academic qualifications
5+ years of experience from law firm, in-house legal work or other
relevant roles
An international mindset and great collaboration skills
High integrity
Why join us?
At Equinor, we care about each other as much as our business. That's why we offer:
Not just a job; a career. In Equinor, your development begins on day one. You will build your competence through a wide range of learning activities while being empowered to build your career across multiple disciplines and geographies. Our internal job market allows endless opportunities for development and growth within your own field or in other interesting and relevant areas for you.
Attractive rewards. We offer a comprehensive benefits package with competitive salaries, global parental leave, variable pay schemes and a share savings plan.
Wellness and work-life balance. Our employees' well-being is a priority. We recognise that for you to be the best version of yourself in the workplace, being able to collect your children, attend a class or simply enjoy social time can be invaluable. That's why we encourage you to make use of our flexible work arrangements.
An inclusive culture. We believe embracing our differences makes us stronger. For us true inclusion means being able to bring your whole self to work, and for everyone to feel accepted and valued.
For more information visit Equinor's website: https://www.equinor.com/